Famed Masters Athlete, Johnnye Valien, W94, has passed away.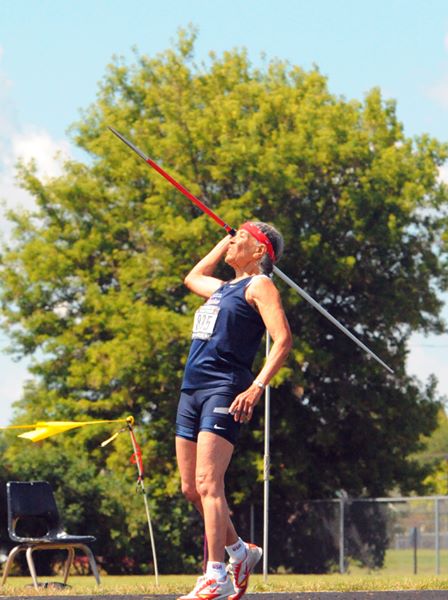 In college, Johnnye was a swimmer and a physical education major. She moved to Los Angeles after graduation and tried to join a track team, but the only ones she found were for school-aged girls. They said she was too old. They didn't have women's track teams at the time, so she turned to coaching instead, and ran, played basketball, and skied in her free time. Later in life, she learned of USATF Masters and the Senior Games and the rest is history!
Over her many years of competing she earned just about every honor of our sport! She held world and American records, world and national championships indoor and outdoor in the triple jump, long jump, high jump, 300-meter hurdles, 80-meter hurdles, various sprints, and the heptathlon. She was named USATF Athlete of the Week in 2011 and 2006, and in 2011 was awarded the first Life Time Achievement Award from the Southern California Striders Track Club. In 2002 she became a member of the USATF Masters Hall of Fame!
Here are two articles you can learn more about this amazing athlete and person: Washington Post – https://www.washingtonpost.com/news/in-sight/wp/2017/01/23/when-i-turned-40-thats-when-i-started-wrecking-records-and-thats-when-i-started-getting-really-really-serious/
LA Times – https://www.latimes.com/local/la-xpm-2013-jul-13-la-me-0714-lopez-johnnye-20130714-story.html
Well-liked, well respected, and inspirational. We will miss her, rest in peace Johnnye.
Learn more about our USATF Masters History at http://mastershistory.org/
Photos by Rob D'Avellar