Masters Exhibition events are special competitions held at premier open track and field meets in the United States which showcase the top masters men and women athletes age 40 and up.
These events add an inspirational and dramatic dimension to open/invitational track meets. Track & Field fans who appreciate great competition are never disappointed. In fact, they are amazed and impressed by the effort, dedication and athletic ability of masters athletes. It is a new awakening for many observers to realize that a 60-year-old sprinter or a 45-year-old miler can maintain superior fitness and perform at astonishing levels. This powerful message can change a person's life. These events help spread the word that age is just a number and everyone is welcome to become a part of USATF.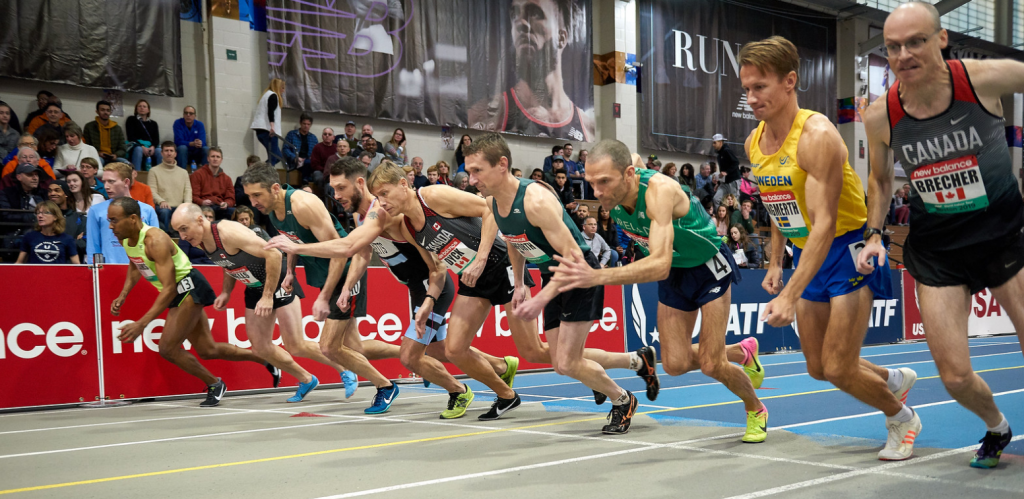 Masters Exhibition events provide important opportunities to recognize and reward top masters athletes for their accomplishments. Meet directors who are willing to devote a small segment of their schedule to these events are truly appreciated by the participants as well as the broader masters track & field community. These exhibition events create unique and enduring impressions that reflect positively not only on the athletes but on everyone else involved, including USATF, meet organizers and sponsors. Everyone is a winner.
2020 Masters Exhibition Events
Toyota USATF Indoor Championships – February 15, 2020
THIS EVENT HAS BEEN CANCELLED
SIGN UP DETAILS

Event: 200m Dash
Age Group: 55 and over
Entry Standards: Men: 27.9 Women: 34.5
Event Location: Albuquerque Convention Center, Albuquerque, NM
For more information, please contact Linda Carty – lcarty@fiu.edu