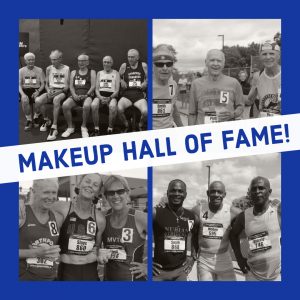 Is there someone who you know (or even yourself!), from before the 2017 competition season, someone deceased and/or retired from competition who were perhaps overlooked when there was a handover from one Hall of Fame administrator to another? We are asking for your help to identify these outstanding athletes when they were competing years ago… (This induction will be a regular Hall of Fame induction, but separate from the current Hall of Fame induction).
Who used to be in the starting blocks with you, who used to be the winner(s) of the races in which they competed? (prospective candidates who are STILL competing may be forwarded to the current Hall of Fame Committee).
The basic requirements are:
Candidates were, during competition or period of contribution, a US citizen or naturalized citizen and that she/he competed or contributed to masters track and field over a period of ten (10) years, although it need not have been ten (10) consecutive years. Good athletic candidates could include people with world and/or American records, world and/or American titles, although those are not required. The contribution category is open-ended in terms of exactly what type of contribution the person has made, you should indicate what your nomination is based on.
If you are able to suggest a name(s) you need not have contact information nor competition or contribution details, although they would certainly be appreciated. You do not even need to have personally known the prospective nominee. A good example of a potential candidate would be some of the runners from the Dallas Track Club or the New York Pioneers. Both clubs used to bring a large contingent of runners and they used to be really something "in the day". Anyone who could remember their name(s), that would be helpful, even if the informant did not personally know the individual runners.
Please forward all suggestions to mmitchell46@hotmail.com and cc usatfmasterstrack@gmail.com
Please put "Makeup Hall of Fame" or "MOF" in the subject line or your message might not get received.