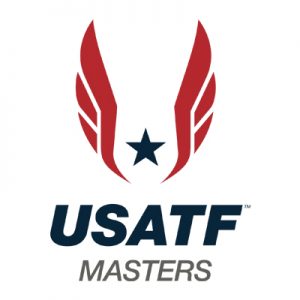 Winston Salem, North Carolina
The 2019 USA Track & Field Masters Indoor Championships
March 1-3, 2019 at JDL Fast Track.
www.usatf.org – www.usatfmasters.org
FOR IMMEDIATE RELEASE: February 18, 2019
The USATF Masters Indoor Track & Field Championships begins in Winston Salem March 1st. The USATF Masters Indoor National Championships attracts the best Masters Track and Field athletes, aged 30 and up, from across the country and around the world. This year more than 1000 athletes will compete in over 2500 events.
"Many of the athletes here are doing their final tuneup before going to Torun, Poland to compete in the World Masters Indoor Championships (the highest level of competition of the Masters Track & Field world). I couldn't be more proud of the US Team; Athletes, Officials,   Financial Contributors and Administrators. We are truly working together to become the world's number one masters track and field team". ~ Rex Harvey Chair MTF
(Winston Salem, NC) – Friday-Saturday-Sunday, March 1-2-3, 2019,   over 1000 Masters Athletes have come from all over the US to compete at the JDL Fast Track.
This year we have a number of the top US Track and Field athletes attending the Indoor Championships, including 130 North Carolina and 31 Winston-Salem-area athletes, and two area track teams the Piedmont Pacers and Charlotte Track Clubs among 111 Clubs present.
Click here for NC Athletes, all Athletes and Clubs  
Among the 1026 competitors are 24 World Record holders, 22 USATF Masters Hall of Fame members, 28 WMA World Champions, and 153 returning national indoor champions from 2018.  Also attending are the 2018 World Masters Association (WMA) Outstanding Male Athlete of the Year, Charles Allie, 71, of Pittsburgh, PA. who will compete in the sprints. Allie set the M70 world record in the 100m, 200m and 400m last year. Also competing will be former WMA Athletes of the Year; Irene Obera, (2016), Rita Hanscom (2009), Bob Lida (2017), as well as 2018 WMA Middle Distance and Throws Runners up Leslie Hinz and Carol Finsrud.
The meets six oldest nonagenarian competitors, include the well known 94-year old Dixon Hemphill, and 96-year old Roy Engbert, who set world marks in the 95-99 age group indoors in the  800M, 1500M, and 3000M at the 2018 USATF Masters Indoor National Championship.
***Athlete drug testing will be conducted at the Championships
Additional information:
Link to Event Schedule: https://tinyurl.com/yxl7bf65
Media: Media credential application: https://tinyurl.com/yygz8o3r
World Masters Championship (WMA): Over 200 USATF Masters Athletes are going on to compete in the WMA Indoor Championships in Torun, Poland. Cheer on #TeamUSATF and follow the results on our social media accounts:
https://www.facebook.com/usatfmasterstrack/
https://twitter.com/USAMastersTrack
http://Instagram.com/usatfmasters/
Special Thanks to: Jay Wind for assistance compiling this material.
About USATF Masters:
USA Track & Field (USATF) is the national governing body for track and field, long-distance running and race walking in the United States. USATF Masters encompasses its over-30 division whose competitors exemplify lifelong fitness and competition. Visit the USATF website for more information at www.usaft.org